Over the years I've been blessed by the music of Michael Card, a gifted and godly Christian musician who has been writing and performing solid Christian music for almost 30 years. He has impressed me with his deep and sincere faith that shines through clearly in his music. With few exceptions, the lyrics he writes are solid, instructive, theologically sound, encouraging, and thought-provoking. The tunes, while contemporary, are beautiful, powerful, creative, and memorable - never cheap or run-of-the-mill. There is, I believe, a reason Michael Card has set himself apart from the mainstream Christian Contemporary Music industry, and in turn you won't find many popular Christian radio stations playing his music.

My ear lacks appreciation for the synth-driven sound of most music produced in the 80s so I've largely stayed away from his earlier albums although there are some great tracks from some of those CDs. The albums I recommend most highly are:

Poeima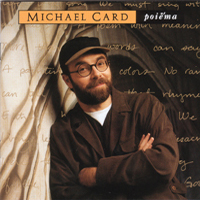 Starkindler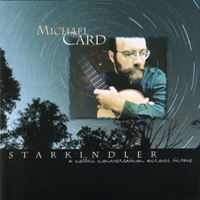 Soul Anchor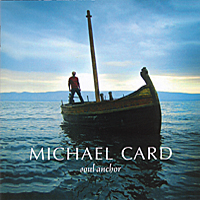 A Fragile Stone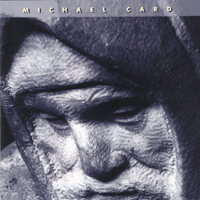 (WARNING: Some tracks on this album contain "strong saxaphone" so listener discretion is advised...)

A great introduction to Mr. Card's music is the anthology Joy in the Journey which includes some of his best songs from 1981-1994.

From the story of Creation, the wonder of God's handiwork in the stars, to the life of Peter, to the book of Hebrews, to the daily struggles of life and relationships that face us in this life, Michael Card's music encourages, edifies, and exhorts to faithful living in Christ. Recommended stuff. Buy a CD or two today!